The title of this post is a real line of dialogue—the last in the film, actually—from the much-honored classic, The Bridge on the River Kwai (1958). It is shouted by a character called Major Clipton as he observes men destroying one another during a World War II battle and is a strong commentary on the madness of war.
But hey, it's March, the month where madness has another meaning. Whether you call it the Big Dance, or March Madness, it's all the same. We're taking about the NCAA Basketball Tournament, one of this country's most popular—and wagered upon—sporting events. Buzzer beaters, 15-seeds upsetting 2-seeds, the full gamut of emotions from players, coaches, and fans—this tournament has it all.
This year's tourney, which begins on Tuesday, holds extra excitement for my bride and me. The two teams that we go crazy for from November on, the San Diego State Aztecs and the Iowa Hawkeyes, are both in the 68-team field! The Aztecs, a 5-seed, will play the College of Charleston on Thursday, while the Hawks, an 8-seed, will do battle with Auburn, also on Thursday.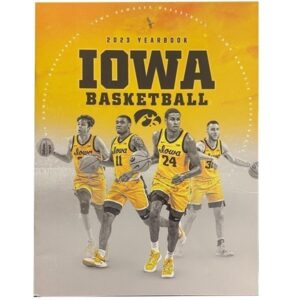 The Hawks had an up-and-down season, going 19-13 with some significant wins and a few bad losses, plus quick elimination in their conference's tournament. But they play in the highly regarded Big Ten Conference, and they did just enough to be invited to the Big Dance.
The Aztecs, however, had an exceptional year, going 27-6 and winning both the Mountain West Conference regular season title and conference tournament title. We are hoping for some big things from them, as well as the Hawkeyes.
Now, if only each of them can win that first game later this week…
And one footnote: we'll also be watching the Iowa women's team in their tournament. The Lady Hawks, ranked #2 in the country, are led by Caitlin Clark, arguably the best female basketball player on the planet. You have to see her play to believe it.