The above quote, with a few variations, was something I heard numerous times after the first of my four horror novels hit the shelves thirty years ago. People knew me as a rather quiet, passive guy (ha!), not particularly prone to any sort of violent or dastardly deeds. So where did all the blood and gore come from, eh?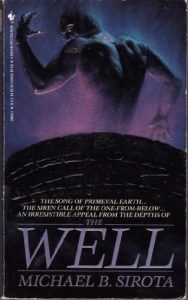 Tell the truth, before turning to horror I had published over a dozen sword & sorcery and sword & planet novels, every one of them chock full of bloodletting—decapitations, dismemberments, hearts and spleens ripped out, you name it. I guess no one took that into consideration.
In any case, how did my horror novels evolve? I'll chronicle those journeys in this two-part post.
THE (MODOC) WELL
Although The Well (its initial title) became my second published horror novel, it was my first attempt at the genre. I wrote it during a difficult period of my life, and a great deal of anger and frustration was evident as the story progressed. You did NOT want to be on my bad side back then, because that all but guaranteed you were toast somewhere among the pages. 😊 To this day The Modoc Well (current title) remains my bloodiest book.
The structure of the story is one that I never duplicated in any other book. A short prologue in the present is followed by Part One, a lengthy section that takes place in 1856 and sets the tone for what will happen nearly a century-and-a-half later. The subsequent Parts Two-Four all occur in the present.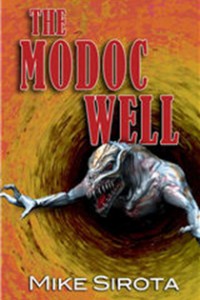 Given my interest in Native American mythology, especially the indigenous People of California, I chose the northern Modoc tribe as protagonists in Part One. They protect a plot of land where, according to legend, one of their deities battled a terrible demon, finally consigning him deep in the earth. When white settlers arrive and are subject to a terrible drought, they dig a well and release the demon, who acts through one of the settlers, a woman with prescient powers, to do some nasty stuff. Just about everyone dies here, and the demon then remains dormant…
Until the present story, when descendants of the woman settle in the area, on land containing the boarded up well. Oh crap, here we go again.
Bantam Books published The Well in 1991 but almost immediately put it out of print. Why? My editor had left the publishing house, which meant that I'd lost my champion. Such is the nature of the business. Many years later I regained my rights to the two books that Bantam had done. I polished the writing in The Modoc Well (what had been the working title of the book) and reissued it under my own imprint, Atoris Press. It is available in eBook and paperback from Amazon.
DEMON SHADOWS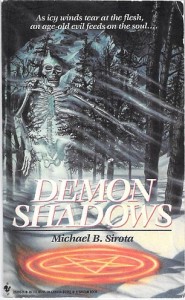 This was the first of my horror novels to be published, also by Bantam Books, in 1990. (Its working title was Snow Shadows, but Bantam made the change, and I didn't put up a stink.) I also wrote it following a difficult period in my life, during which I did not write anything new for about three years. The editor at Bantam contracted the book based on two (long) chapters and a six-page synopsis.
The first part was easy—and damn hard—to write. It involved a novelist (what else!) who, following a divorce, sat alone in his empty house, suffering from writer's block and staring at the artwork of his two kids, which hung on the refrigerator. The ex-wife had the kids, and they did not live nearby. Yeah, that came from personal experience.
But that soon became the opening of chapter one as I took the reader, in a prologue, to 1845-46, when settlers in a wagon train are stranded in the Sierra Nevada mountains during a snowstorm. Yes, a fictional Donner Party, only these folks did not eat their dead. Some of them survive by—to simplify—making a deal with the devil, in this case nightmarish beings from the mythology of the Washoe tribe.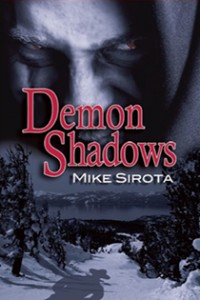 In the contemporary story a writers' & artists' colony has existed for many years on the site where the settlers were stranded. Our novelist with writer's block is sent to the colony, which is staffed by descendants of those who made their devilish deal so long ago, to try and get his mojo back. What he discovers at the colony is the true stuff of horror.
Curiously, there is far less blood and gore in Demon Shadows than in any of my other horror novels. I focused primarily on suspense to tell this tale, which was what sold the book, according to my editor. That said, she had me rewrite the last chapter because—get this—there wasn't enough blood and gore in it! No problem, said I. Be prepared to toss your cookies. 😊
I also regained my rights to Demon Shadows and cleaned up the writing before reissuing it under my imprint. It is available in eBook and paperback from Amazon.
Much time passed before my other two horror novels, Fire Dance and The Burning Ground, saw the light of day. I will chronicle those two journeys in next week's post.