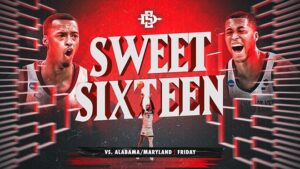 When Neil Sedaka sang this song back in the day, I was a mere juvenile (but not a delinquent). Now, I'm pretty sure Neil wasn't referring to the NCAA Basketball Tournament, but I certainly am, because—wonder of wonders—two of our teams are still dancing! Yes, the Lady Hawkeyes of Iowa, and the San Diego State Aztecs men's team, move on to the second weekend of their respective tournaments.
Let's get the bad news out of the way quickly. The Hawkeyes men's team was eliminated in its first game. Again. Must be some sort of curse.
But the Aztecs, after suffering from the same curse for years, won their first game—struggled a bit—against Charleston, and they cruised in game two versus upstart Furman. Louisville, here they come! (So what if their opponent is overall #1 seed Alabama?)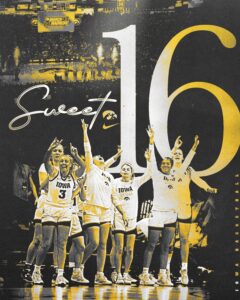 The Lady Hawks had it a bit easier, crushing SE Louisiana and beating Georgia behind the awesome All-American, Caitlin Clark. Both games were played in sold-out Carver-Hawkeye Arena before thousands of crazed Iowans.
All of this, and the baseball season starting in ten days. Sports nirvana!!!