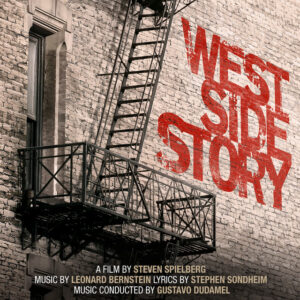 As an old(er) guy I'm kind of a curmudgeon when it comes to change. I like the old Broadway musicals just the way they are, not remade, reimagined, rebooted, or whatever. A few years back, when I first heard that Steven Spielberg planned on producing and directing a reboot of the fabulous 1961 film version of West Side Story, I had a WTF moment, despite my admiration for him and his works. Why remake such a gem? But now that I've seen it…well, the title of this post says it all. Spielberg's 2021 version is magnificent.
LINKS TO THE PAST
To begin with, little to nothing changed in the powerful score by Leonard Bernstein, or Stephen Sondheim's lyrics. Check that important box. The 1950s conflict between two rival gangs on Manhattan's west side, the Jets (white kids) and the Sharks (the "recently arrived" Puerto Ricans), remained the same. Check. So did the Romeo and Juliet story of the ill-fated lovers from two different backgrounds, Maria and Tony. No problem with any of this.
Often, with reboots, there are links to the previous version. Given that six decades had passed, this seemed kind of problematic. Natalie Wood has died years ago, and the surviving stars were in their mid- to late eighties. Three of the original Jets were invited to appear in the film as extras, but that was pretty much it…with one major exception.
Rita Moreno, at this writing still going strong at age ninety, portrayed Anita in the 1961 film and won a Best Supporting Actress Oscar for her efforts. In this version she plays Valentina, the owner of the candy store and widow of Doc. She is amazing, and when she sings "Somewhere" I suggest you keep the box of  tissues handy, I kid you not.
MY PERSONAL BENCHMARK
The young and energetic cast consists of—I humbly admit—no one I ever heard of, though that's probably me being old(er). But they all did a great job, especially the current "Anita," Ariana DeBose, who also won an Oscar for Best Supporting Actress. There's something about that role…
My own personal benchmark occurred about halfway through the film, when Anita and many others performed "America," my absolute favorite song in a show full of gems. Rita Moreno sang and danced this number in the original, and I couldn't imagine any version topping—or even equaling—that. I'll simply say this: after the film ended I went back and played "America" again. And again. And I've watched it on YouTube a bunch of times since. And I've been singing it in the shower. And dang, I'll probably go watch it after I've finished writing this post.
So to reiterate: Steven Spielberg's 2021 version of West Side Story is magnifico! (Positive reviews compiled by Rotten Tomatoes totaled 91%.) The only two negative thoughts I have are: 1) Stephen Sondheim passed away only days before the film's premiere at Lincoln Center in December 2021, and 2) West Side Story bombed big-time at the box office. I mean, what's with that!?! Don't be a curmudgeon…check out this classic story.