My favorite movies—of which there are many—contain countless memorable lines that retain a permanent place in my brain and even haunt my sleeping hours. Here are some more of them in a post that first ran in 2015.
"How in the name of Zeus's butthole did you get out of your cell?" FBI Agent Stanley Goodspeed (Nicolas Cage) to John Mason (Sean Connery) in the 1996 thriller, The Rock—one of the best movies ever. There are enough fun quotes in this film to fill up multiple posts. Here is one more.
"I'd take pleasure in guttin' you, boy!" One of the bad guys spouts this line to Stanley Goodspeed while brandishing a knife the size of Excalibur.
"Oh, look at that. I've been impaled!" Olaf the snowman, hit by an icicle, in the 2013 mega-hit, Frozen.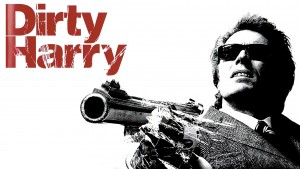 "And being wealthy is very good. It allows people to be the real asswipes nature intended them to be." James Munroe (Eric Roberts), a major asswipe in The Expendables (2010).
"Uh uh, I know what you're thinking. 'Did he fire six shots, or only five?' Well, to tell you the truth, I kinda lost track myself. But being this is a .44 Magnum, the most powerful handgun in the world, and would blow your head clean off, you've gotta ask yourself one question: 'Do I feel lucky?' Well, do ya, punk?" Harry Callahan (Clint Eastwood) in Dirty Harry. (Uh, 1971?! Holy crap, forty-eight years!)
"Just remember what ol' Jack Burton does when the earth quakes, and the poison arrows fall from the sky, and the pillars of Heaven shake. Yeah, Jack Burton just looks that big ol' storm right square in the eye and he says, 'Give me your best shot, pal. I can take it.'" Another Jack Burton-ism (one of many) by Kurt Russell from the 1986 gem, Big Trouble in Little China.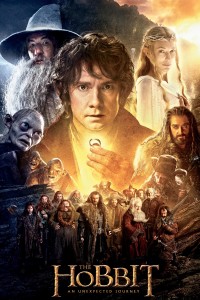 "You will have to do without pocket handkerchiefs, and a great many other things, before we reach our journey's end, Bilbo Baggins. You were born to the rolling hills and little rivers of the Shire, but home is now behind you. The world is ahead." Gandalf (Ian McKellen) to Bilbo (Martin Freeman) as they begin their quest in The Hobbit: An Unexpected Journey (2012).
"Who cares if I've had a few little nips and tucks? God didn't make plastic surgeons so they could starve!" G.G. Sparrow (Dolly Parton) in Joyful Noise (2012).
G.G. also said, "Get your butt off my table…I eat there!"
"Sometimes it is the people who no one imagines anything of who do the things that no one can imagine." Joan Clarke (Keira Knightley) to Alan Turing (Benedict Cumberbatch) in the awesome 2014 film, The Imitation Game.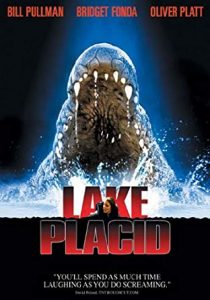 "Do you want me to take him down, or would you rather send in more guys for him to beat up?" Clint Barton (Jeremy Renner) talking about Thor (Chris Hemsworth) in the 2011 film of the same name.
"Murders and rapes in the city, people bomb planes, can the police stop 'em? No! But feed one little cow to a crocodile…" Mrs. Bickerman (the hilarious Betty White) in the 1999 laugh/gross-out flick, Lake Placid.
Another Bickerman gem: When the sheriff tells her that she's under house arrest, she replies, "Thank you, officer fuck-meat!"
As always, any of your own favorite lines are welcome. Knock yourself out!