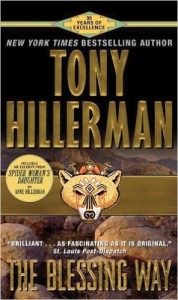 Since first presenting this post in 2016, I've read a heck of a lot more books just for fun. As one of my fridge magnets says, "Yaay Books!"
Like most Americans these days, I worked full-time into my late sixties. During all my adult years I probably could have made some time to partake in one of my favorite endeavors: reading books. One problem: for most of that time I worked as a writing coach and editor, which necessitated reading many hundreds of book manuscripts. So taking a "busman's holiday" and reading the latest Stephen King or Tony Hillerman just wasn't in the cards. If nothing else I had my eyesight to consider.
But now I've been retired for the past year (plus three), and I won't lie—it's great! At the end of 2015 I estimated that I'd read more books in one year than I had total in the previous two decades or more. And although I've given away numerous books during our many moves, there are still hundreds of them on multiple shelves around the house, awaiting my attention. As for my eyesight—well, that's where Kindle comes in handy. (See my post, "Reconciling Kindle With Real Books.")
A MUCH-LOVED MYSTERY SERIES
So, with all this new-found time on my hands at the start of 2015, what did I choose to read first? Easy: the eighteen mystery novels of the late, great Tony Hillerman that feature Joe Leaphorn and Jim Chee of the Navajo Tribal Police. In addition to teasing readers' brains into solving some juicy murders, disappearances, or whatever, Hillerman offers remarkable insight into this tribe's fascinating, often enigmatic culture. His first book in the series, The Blessing Way, debuted in 1970; his final work, The Shape Shifter, was published in 2006, two years before his death at age eighty-three.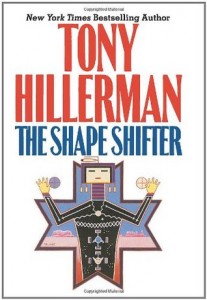 A side note: before achieving success, Hillerman received his share of rejection slips. In 1970, with regard to The Blessing Way, one rejection slip read, "If you insist on rewriting this, get rid of all that Indian stuff."
The series did not end with Hillerman's death. In 2013 his daughter Anne, herself a successful writer, published the nineteenth book in the series, Spider Woman's Daughter. Hillerman fans rejoiced, me included. Anne assisted her dad with research for many of his books and was well-versed in the series. This story gave a greater role to Jim Chee's love interest, Officer Bernadette (Bernie) Manuelito, and in general it followed the successful formula.
Book number twenty, Rock With Wings, was published in 2015, and sadly, I found it a disappointment. Way too much exposition was spent on Bernie's family issues, far less on the mystery. I hope this proves to be an anomaly. (It has. The next three books in the series rocked.)
MY FAVORITE WRITER AND MUSE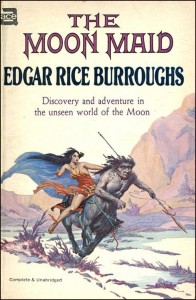 I've written a lot about Edgar Rice Burroughs, whose fantasy/adventure and sword & planet tales encouraged me to begin my own writing career. I still own copies of his seventy or so books, some in duplicate…I'll never give them up.
In 2015 I re-immersed myself in a number of ERB's worlds. His three-book Moon series, though lesser known than some of his other stories, is arguably among his most unique and insightful works. (See my post, "Burroughs' Moon Series: More Than A Sword & Planet Adventure.") More typical of ERB is his seven-book Pellucidar (Earth's Core) and three-book Caprona series, all of which I consumed last year. The Tarzan and John Carter of Mars series (twenty-four and twelve books respectively), my favorites, are coming up.
Catching up on the classics, I read books by H.G. Wells, Jules Verne, and Sir Arthur Conan Doyle. I love Sherlock Holmes, Doyle's eccentric detective, and I scored the complete works—all four novels and fifty-plus short stories, in one inexpensive collection—and I read it all from cover to cover.
HAVING A FRIEND FOR DINNER
I began this year by reading the four Thomas Harris novels featuring America's favorite gourmet—Hannibal Lecter, aka Hannibal the Cannibal. During all my years as a writing coach I used examples from Red Dragon and The Silence of the Lambs as teaching tools. Yes, they are that good. Harris is an outstanding craftsman, and I wanted to re-read those two without having to pause and explain something to students.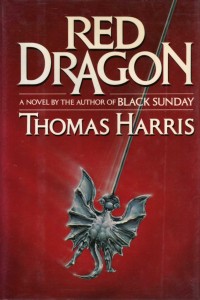 Unfortunately, this endeavor included re-reading book three, Hannibal, which cannot touch the previous two stories. A ton of exposition (unnecessary, IMHO) bogs the story down, and then, of course, there is always—THE ENDING. If you read it, you know what I'm talking about. It is not the same as the film. Enough said. I just cracked Hannibal Rising, which is a prequel to all three novels. I don't know if Harris plans another Hannibal story, or if he believes that the series has run its course. (I guess he has. His latest novel, Cari Mora, is a stand-alone story.)
In any case, looks like I have 2016-2019 covered. A lot more reading, as well as rewriting and reissuing more of my old novels. Getting older may suck—but retirement rocks!