Rachel Balkovec has broken through the domed ceiling of professional baseball in a big way. The New York Yankees had hired her in 2019 as their hitting coach, making her the first woman to hold that position full-time. And recently the Bronx Bombers promoted her as manager of their Low A affiliate, the Tampa Tarpons, making her the first woman to manage a team affiliated with MLB.
Balkovec, 34, landed her first position in pro ball in 2012 as a strength and conditioning coach with the St. Louis Cardinals. During her tenure there she won an award as Strength and Conditioning Coach of the Year. She moved to the Houston Astros in 2016 as their strength and conditioning coach for Latin America.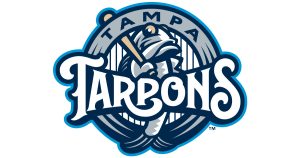 The experienced Balkovec, who had played softball in college, subsequently applied for a number of coaching positions, with no luck. An MLB insider privately told her that teams would not hire her because she was a woman. (The patriarchy in action; Jeez!) At one point she changed the name on her resumé from "Rachel" to "Ray" and, given her extensive background, the phone calls started pouring in.
I could end this with "now, the rest is history," but I doubt if this remarkable woman is going to stop making history. Congratulations, Rachel!