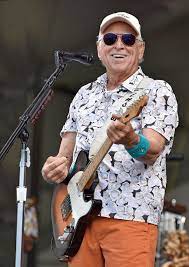 "Changes in latitudes, changes in attitudes, nothing remains quite the same." Jimmy Buffett's words. Good words…and true. Add to it, just about everything comes to an end. We lost this great entertainer a little over a week ago. I am crushed.
AFFABLE SONGS
Jimmy Buffett and I were both born in 1946, one more reason why I feel his loss so strongly. Mortality is not an easy thing to face. His affable songs put a few smiles on my face during a time in my life when smiles were hard to come by. "Cheeseburger in Paradise," "Fins," "Growing Older But Not Up," the classic "Margaritaville," "I Will Play For Gumbo," "Changes in Latitudes/Changes in Attitudes," and arguably my favorite, "Volcano"—the tip of the iceberg for his song catalog. (Can't forget "Why Don't We Get Drunk and Screw.")
Jimmy performed his final full concert here in San Diego last May before health issues caused him to postpone the rest of his tour. My bride and I did not attend, given our own health challenges. But we had been to a number of his concerts from years back, and we had a hell of a fun time at each. While not Parrotheads ourselves, we enjoyed all the camaraderie of these diehard fans in the parking lot. We bought the $9 margaritas and loved the fact that the bartenders playfully carded us middle-aged folks. We did the shark thing when Jimmy sang "Fins," and we shouted "Salt, salt!" at the appropriate time during "Margaritaville."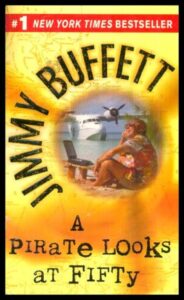 MACHU PICCHU NO-NO
Jimmy wrote in his biography, A Pirate Looks at Fifty, that in late 1990s he and his wife, Jane, had planned a trip to Peru so that he could climb to the top of Machu Picchu, the incredible Inca city. But the unrest in that country, brought about by the Shining Path guerilla movement and the Tupac Amaru revolutionaries, made them change their minds. They traveled instead to Colombia, in Central America.
Jacqueline and I were married in 1997 and planned to honeymoon in Peru. But that same unrest caused us to change our minds. We traveled instead to Belize, in Central America.
Reading Jimmy's story some years later, so nearly identical with ours, really blew my mind.
R.I.P. Jimmy Buffett. Enjoy your Beach House on the Moon. Perhaps we'll visit when the Mother Ship comes for us.