Just got home from the beautiful town of Idyllwild, a mile high in the San Jacinto Mountains of southern California, where I take my bride every October to celebrate her birthday. It is a breathtaking place, both literally and figuratively. So as usual, this post will be short and sweet.
CONGRATULATIONS, INDY!
One notable occurrence while I was gone: Indy Quillen, one of my long-time writers, as well as a good friend and website guru, held a book launch for her recently published thriller, Tracker: A Fox Walker Novel, at Mysterious Galaxy bookstore in San Diego. I worked on this story with Indy a while back, and it is a compelling read.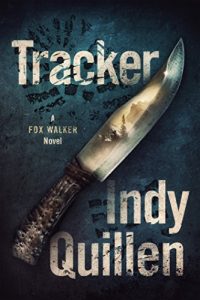 Quick teaser: Apprenticed since early childhood in the ancient Native American skills of survival, tracker Fox Walker is a loner by choice until the day he discovers a young woman living as a primitive deep in the Colorado wilderness. She has no memory of her past and her torso is riddled with scars. The killer responsible for her emotional and physical damage has returned to finish what he started. Walker finds himself in the midst of an FBI manhunt. He'll be called upon to use all of his unique skills and wisdom if he is to save the woman of the wilderness.
Coincidentally, the last story that I helped Indy with just prior to my retirement, a "romantic thriller" of sorts, takes place in the fictional mountain town of Cedar Cove. Indy modeled this town after…you guessed it: Idyllwild, also one of her favorite places.