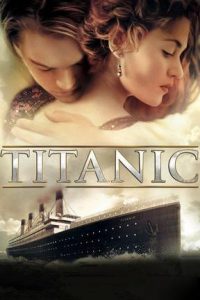 Last month I watched the much-honored 1997 film, Titanic, for the first time in many years. (I almost made it through the three-plus hours without bawling, until Jack bobbed up and said his farewells to Rose…) It reminded me that I had heard a replica of the doomed ship was under construction and would sail the same route, from Southampton in England to New York City, possibly in 2022. Was this true? Indeed it was, and surprise, it involved another "eccentric billionaire." More on that shortly.
A FIRST ATTEMPT
Renewed interest in the Titanic and its ill-fated voyage spiked subsequent to James Cameron's film. In 1998 a South African businessman named Sarel Gous proposed a functioning replica of the ship. An article in Popular Mechanics addressed a number of changes to the original design that would keep the Titanic II safe, as well as economically viable.
Ah, but it's always about money, isn't it? The project, Gous estimated, would cost between $400-$600 million to complete. In 2000 he began his attempts to raise capital, hoping to have enough for construction to begin at the Harland and Wolff shipyard in Belfast, Ireland—where the original Titanic was built. Unfortunately for him, no one was buying into his scheme. He finally gave up on the project in 2006.
THE "ECCENTRIC BILLIONAIRE"
Described by a number of publications as just that, Australian rich guy Clive Palmer announced his plan to build the Titanic II during a 2012 press conference. Design people, including "Titanic experts," were hired, and an advisory board for his newly formed Blue Star Line (the original ocean liner sailed under the aegis of the White Star Line) included descendants of survivors from the 1912 disaster. The intended launch date would be 2016.
Palmer had a reputation for attempting odd publicity stunts, including construction of a dinosaur theme park and a Zeppelin company. He also floated conspiracy theories involving the CIA and Barack Obama, among others. Many wrote off his Titanic II scheme as one more flight of fancy, even going so far as to deem it an insult to the over 1,500 people who died when the Titanic sank in the North Atlantic Ocean after hitting an iceberg.
Still, Palmer forged ahead. The 2016 launch date came and went, with 2018, and later, 2022, announced as the subsequent dates. Money, of course, continued to get in the way.
So, is this thing going to happen? As of last month the Blue Star Line's website had not offered any updates for at least two years regarding the future of the Titanic II. My best guess is that this will not happen, and if so, I could not be more relieved. Are we not weary of "eccentric billionaires" pulling off ego-inflating stunts?
And why try to replicate something that took the lives of so many people? Let their spirits rest in peace; they deserve that.