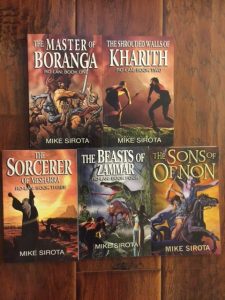 When I first presented this post I had put seven years behind me following a health issue that nearly sent the Mother Ship down to take me home. Four more years have passed, so I've updated this post.
As the challenging year of 2020 staggers to an end, I've had a chance to look back at what I've accomplished in recent years. The last eleven years, to be more specific, ever since the eye-opening experience of a brush with my own mortality.
After surviving quadruple bypass surgery I first asked myself why, after publishing nearly twenty novels through the early nineties, I had not written anything new in the previous seventeen years. Well, I knew the answer: it had to do survival, as in paying the bills, putting food on the table, that sort of thing. I achieved that goal with a rewarding career as a writing coach and editor, but the amount of time dedicated to all of that precluded the hours/days required to pursue my own writing. Back then I told myself that I was okay with it; I really wasn't.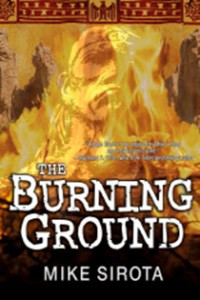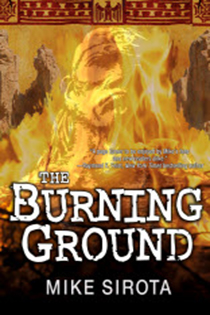 TAKING ADVANTAGE OF A SECOND CHANCE
But following the heart surgery it became necessary to slow down from all of those other endeavors, and so I became semi-retired. Then, I realized that the time I needed to write was there, so I thought, why not? That became even easier a few years ago, when I retired for good.
So what have I done in those eleven years? I started with Fire Dance, a desert-themed ghost story, which Publishers Weekly reviewed kindly while stating that Mike Sirota was "back". Sticking to my favorite genre, I followed up with The Burning Ground, a Native American-themed ghost story that took place in the Sierra foothills.
Stepping a bit out of my comfort zone, I published a thriller about white supremacists called Freedom's Hand, and I followed that up with a historical novel, Stone Woman: Winema and the Modocs, based on a true story. Both novels were honored by the San Diego Book Awards Association as best in their respective genres.
Then, I published The Wizard from Harrmel, a Sword & Planet spoof. This story freed me up to be as nutty as I wanted to be, and I assure you, I took full advantage of that freedom.
RIGHTING OLD WRONGS
But there's more. I had never been satisfied with many of my early works, even though they'd all been published. I had always thought that, given the chance, I would rewrite them to my higher standards. Well, that chance came in these past eleven years.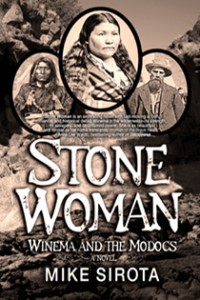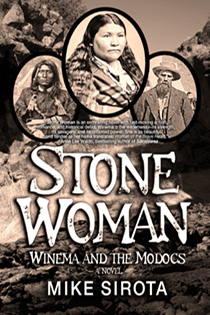 I began with two Native American-themed horror novels, Demon Shadows and The Modoc Well, both published by Bantam Books in the nineties. These did not require much work, as I'd been writing for quite a few years by the time they came out.
The same cannot be said about my three Sword & Sorcery novels, The Sons of Ornon, The Sword of Tyron, and The Quest of Tyron. All of them, but especially the latter two, were an embarrassment. They no longer are, IMHO.  🙂
I went on to perform editorial surgery on my four-book Ro-lan series—in the adventure fantasy/lost worlds genre—The Master of Boranga, The Shrouded Walls of Kharith, The Sorcerer of Mesharra, and The Beasts of Zammar. I even rewrote the latter book extensively to put closure on the series, something that had been absent.
I then turned my attention to the five-book Dannus series, Sword & Planet titles that arguably needed the most work of all. Now called the "World After Death" series, and reworked to four books, the titles are, Warlord of Maldrinium, Caves of Maldrinium, Dark Seas of Maldrinium, and Slaves of Maldrinium. You can check out all of the aforementioned titles on the "Books" link of my website. (And all of my books are available on Amazon.)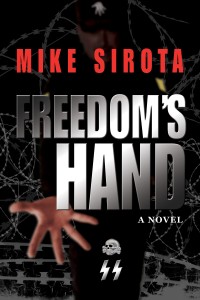 I then began the most involved rewrite of all, a Sword and Sorcery novel titled, The Golden Hawk of Zandraya. How I ever got it published is beyond me. It sucked, for a number of reasons. It sucks no longer, and it is titled, The Talisman of Okorro.
Last but not least, I rewrote and published my three-book science fiction/satirical series (Bicycling Through Space and Time, The Ultimate Bike Path, The 22nd Gear), which were also later works. And to bring this totally up to date, I decided to write another one of the latter! Hopefully, before the end of the year, I will publish the fourth book in the series. I'm having a ball writing it.
The best part of all this is that I'm around to do it. Or as I prefer to say, "I'm still here, Chief!"