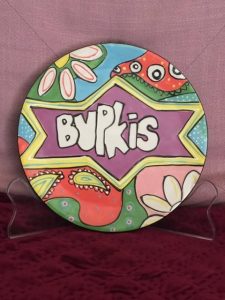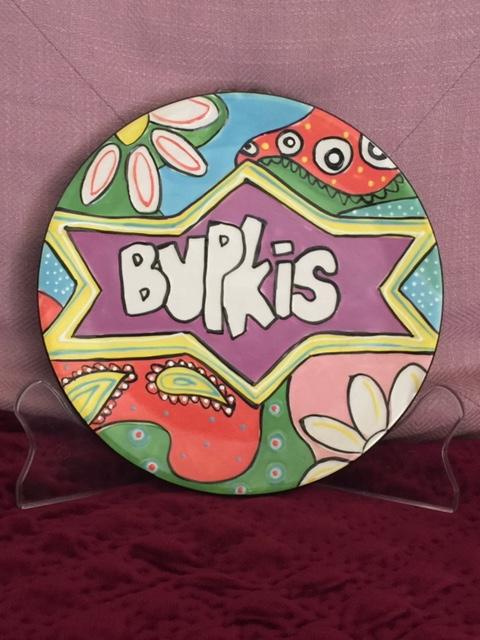 With seven-plus decades in the rearview mirror I've had plenty of time to collect a whole lot of "stuff." Here is a look at some more "Curious Possessions" floating around my domicile.
 MUCH ADO ABOUT "NOTHING"
Yes, "nothing" is pretty much what bupkis means, and I've used it a lot throughout my life. It's a Yiddish word, and Yiddish words tend to say a lot with just a little. Naturally, I was thrilled to come across this "Bupkis" plate some years back.
Here are some examples of its usage:
"That fool knows bupkis about politics."
"You want a donation to the 'Save the Cockroaches' fund? Bupkis is what I'll give you."
"I know bupkis about rugby, soccer, or quantum physics."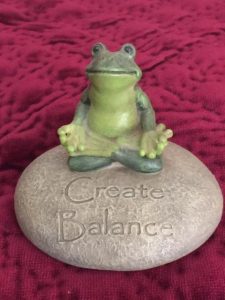 A HELPFUL AMPHIBIAN
This frog reminds me to be mindful and balanced. He's always by my side as I do my own meditating.
DREAM A LITTLE DREAM…
I've been a dreamer most of my decades…sometimes to my detriment. But the message on the stone (below) came to me after I learned to incorporate more balance in my life.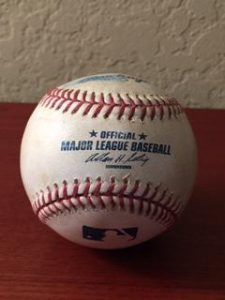 THERE IS ALWAYS A FIRST TIME
I had been to a gazillion baseball games by the time I reached my fifties, but I'd never caught a ball in the stands. Then, at a Padres-Rockies game at old Qualcomm Stadium, the ball you see here floated right into my glove as my bride and I sat in the Club level behind the plate. I got a rousing ovation for the catch. Unforgettable moment.
And speaking of baseball, I have tons of Padres giveaway items collected over the years, much of it stashed out in the garage. But the lucky gnome (below) occupies a prized shelf in my man cave.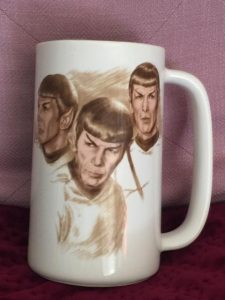 "LIVE LONG, AND PROSPER"
I discovered—after his passing—that Leonard Nimoy and I were distant relations. Ah well… My "limited edition" Spock mug, which I purchased decades ago, is probably worth a lot these days. But I'll never part with it. Way too special.