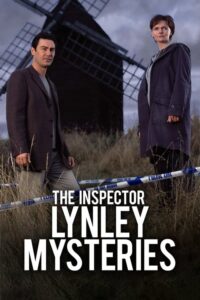 Bestselling American author Elizabeth George published her first Inspector Lynley mystery, A Great Deliverance, in 1988 to much acclaim. To date the series is still going strong both here and in the United Kingdom, with over twenty titles in print. And in 2001 the books spawned a highly popular BBC One crime drama, The Inspector Lynley Mysteries, with a two-part pilot and six seasons, which ran through 2008 and doubtless should have gone longer.
THE EARL AND THE GRAMMAR SCHOOL GIRL
Educated at Oxford and Eton, Detective Inspector (DI) Thomas Lynley (call him "Tommy"), played by Nathaniel Parker, is the 8th Earl of Asherton, which I suppose puts him in line for the crown, if a whole lot of other royals croak at the same time. Quite rich but not content to sit on his duff, he rises through the ranks and is assigned to Scotland Yard, where the far less educated good-old-boy network is rather jealous of his title and wealth, as well as his successes.
Grammar school-educated Detective Sergeant (DS) Barbara Havers (Sharon Small) is a feisty but highly competent cop tasked with the care of her mother, who is descending into dementia. Also at Scotland Yard, she has rubbed every DI the upper echelon assigned her to the wrong way. Given one last chance, she is deliberately paired with DI Lynley—a recipe for failure, they figure. What could go right?
THE ODDEST OF ODD COUPLES
The two-part pilot story (every episode in the series is 90 minutes in length), based on A Great Deliverance, takes Lynley and Havers into the Yorkshire Moors, where a farmer has been hacked to death with an ax. His teenaged daughter sits at his feet, bloodied and apparently too traumatized to say anything, much less name the perpetrator. The pair must navigate the surly folks in a tight-knit English village if they hope to solve the murder.
At the outset it appears that the naysayers at Scotland Yard were spot on when putting these two together. Lynley and Havers clash constantly, the DS hardly shy about getting in her superior's face when she believes that she's right about something. The frustrated Lynley insists that they will go their separate ways once this case is solved. But gradually a mutual respect ensues, despite the differences in class and personality—not to mention gender. And even though these issues arise throughout the series, they ultimately can hardly imagine working with anyone else.
WHAT DOES STAR TREK HAVE TO DO WITH IT?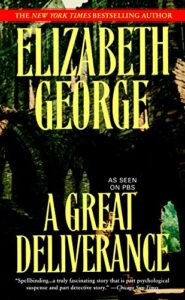 The pilot episodes, along with all of the first and second series episodes—and a couple in series three—were based on the novels of Elizabeth George, though with modifications, as you would expect. The rest were original teleplays. Whatever they were, viewers took to the series quite strongly.
Which leads us to the Star Trek comparison. The original series in the 1960s was at risk of being canceled by the network after two seasons, but protests and a campaign of letters saw it air for one more year. In 2007 the BBC announced that season six would be the last for The Inspector Lynley Mysteries, which rankled its loyal fans. A campaign ensued—probably emails and tweets by this time—but the BBC remained adamant. And so it ended.
These days all of the episodes can be seen on Acorn. My bride and I recently watched the series, and we understood why the protests against its cancellation took place. Twenty-four episodes were just not enough. In any case, the book series is still going strong.