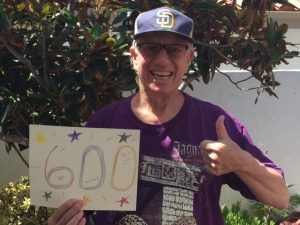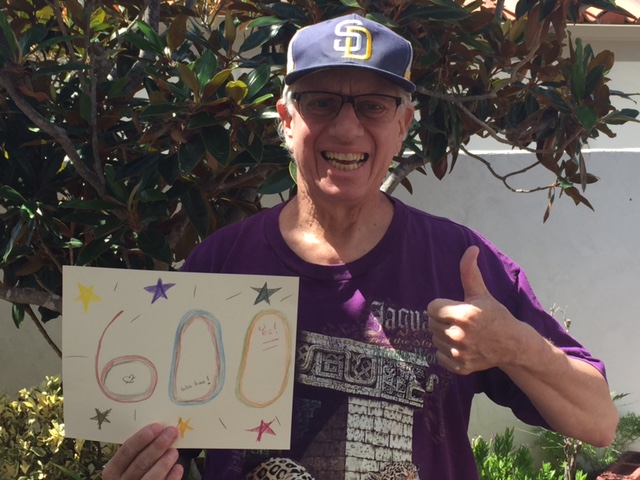 In recent years I took on the persona of the Walking Dude. I kept track of my daily miles, reported it monthly on social media, and set a yearly goal that I always surpassed with plenty to spare, consistently logging about 900 miles.
As 2018 drew to a close, I decided to retire the Walking Dude—at least from the standpoint of setting mileage goals. I still planned on doing my usual walks, but without a focus on numbers. After all, this was about exercising and staying healthy. Why put additional pressure on myself?
So how's this for weird? On New Year's Day 2019 I came down with a bad cold, or maybe flu, which had me on my back for about ten days. No walking. Then, my left knee received an unwanted visit from Mr. Osteoarthritis, and now I could barely make it from my recliner to the fridge. More frustration.
It gets worse. In mid-January my bride, Jacqueline, left on a trip to Guatemala, while I continued to unwillingly hang out with Mr. O. About a week in she accidentally fell and broke her hip. She had full hip replacement surgery in Mexico and managed to make it home near the end of the month. And so it became my job—and my honor—to take care of her. With Mr. O still on my case, the task was daunting. As for walking: fuggedaboud it! February was a wash, and as March brought with it my seventy-third birthday, I began to wonder if I was truly on the downhill slope of life, with perhaps knee replacement surgery in my near-future.
But Jacqueline and I have for many years lived by the mantra, "We're still here, chief!" With that in mind, things began to turn around. Mr. O decided to take a long vacation (to Bosnia, or Saturn…I'm not sure where), and I started walking again. Baby steps at first. My bride's rehab was going well, and soon I was helping with her baby steps.
Long story short: as August begins I'm now walking two-three miles almost every day, plus an additional slow-but-steady mile to a mile-and-a-half with my bride. She is doing great and has already taken two domestic trips on her own. Mr. O does reappear every so often, but I boot his ass right out the door.
So am I slowing down? Well, yeah…but who gives a rat's butthole? When I was into numbers as the Walking Dude it took me 17½ minutes to walk a mile. Now, I'm covering the same distance in 20 minutes. A shocker at first, but these days it's like, I could care less. I still wind up back at my doorstep at the end of each walk, however long it takes.
Life is good, to say the least. "We're still here, chief," and likely to remain here for a long time to come.