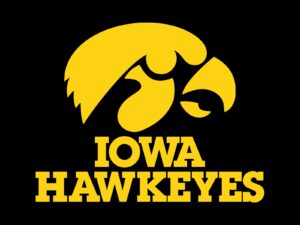 Oh man, this month promised Madness, did it not? But for my bride and I, it turned into March Sadness! Our two beloved basketball teams, the Iowa Hawkeyes and the San Diego State University Aztecs, both qualified for the Big Dance, aka the NCAA Division I Men's Basketball Tournament. So far, so good. Then, both were disqualified…on the first full day of the tournament! In the words of the late, great Fred Willard, wha' hoppen?
THE HAWKEYES
For the last month or so of the regular season, the Iowa Hawkeyes were among the best teams in the country. Led by their first-team All American, Keegan Murray, they won nearly all of their games, including a four-game sweep in the Big Ten Tournament. Pundits told everyone that they would go deep into the tourney, some even hinting at the possibility of them winning the national title. They were awarded a #5 seed in the Midwest region, which pitted them against the #12 seed Richmond Spiders as heavy favorites.
They lost to the arachnids, 67-63! (See Fred Willard, above.)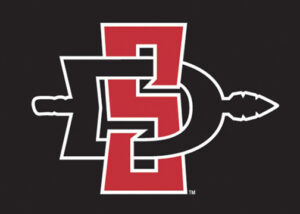 THE AZTECS
After sweating out the bubble for a while, the Aztecs earned an at-large bid and came in as a #8 seed, also in the Midwest region. (Jacqueline and I pondered the scenario of both our teams making it to the Sweet Sixteen and squaring off against each other.) They played the #9 seed Creighton Blue Jays, a team with a depleted roster. The Aztecs outplayed them in just about every statistic, and with 2½ minutes remaining they held a nine-point lead. Then, they imploded in every way possible, and Creighton tied the score. Overtime.
They continued to implode in overtime, and they lost to the Blue Jays, 72-69. One and done again for the Aztecs, who have not won a tournament game since 2015. (See Fred Willard, above.)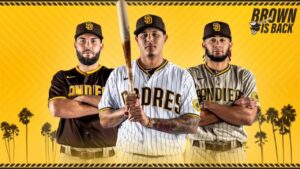 Oh well, there's always next year. Emphasis on always. We've been waiting a long time. Guess we'll just have to wait a bit longer. Meanwhile, it's baseball season! GO PADRES!!