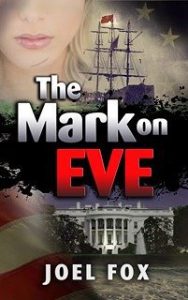 How's this for a storyline? A young woman named Eve so strongly supports a candidate in her bid to become America's first female president that she takes a bullet for her. But Eve doesn't mind. She's actually not a "young" woman; she's over three hundred years old, and unless a curse placed upon her during colonial days is lifted, she is destined to live forever.
The Mark on Eve, written by Joel Fox, is a brilliantly conceived novel. Joel is one of my long-time writers, and a good friend. I gladly turn this post over to him.
Most polls indicate a woman is about to become president of the United States. That's something I've been working on for a long time—not in the political world, where I do spend my workdays, but in the fiction realm.
My novel, The Mark on Eve, tells the story of a female governor of California running for president. But the story is really not about her so much as it is about one of her young aides, Eve. Did I say young? She looks all of twenty-five years old, but in reality, Eve is three hundred years old, bewitched in colonial America, never aging, keeping her secret and reaching this time. Helping the governor will add meaning to Eve's long existence. She has seen the status of women in the country change from wench to Goodwife, to Mrs., and then Ms. She wants to hear "Madame President."
That is, until Eve saves the governor from assassination when she jumps in front of an assassin's bullet—and Eve cannot die. If her secret is revealed, her life will become misery and the campaign will fail.
A woman declaring a run for the White House is actually not new. In fact, before women could vote, a successful stockbroker and publisher, Victoria Woodhull, said she was running for president in 1872. Eve meets her on her long journey.
I like to write stories that have foundations in history. My first two mystery novels deal with an FBI agent, Zane Rigby, who must unravel a riddle in the past of a U.S. president to solve a modern-day murder. The first book, Lincoln's Hand, deals with the true story of an attempt to steal Abraham Lincoln's body. The catalyst of FDR's Treasure is Roosevelt's frequent fishing trips to Cocos Island off Costa Rica, notorious as a haven for pirate loot.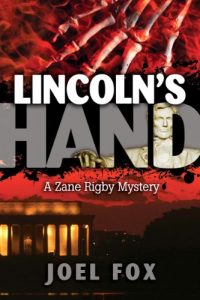 The Mark on Eve has history as well, although the idea for the story came from a Cape Cod legend. A pirate ship sank off the Cape in the early 1700s. It was said the pirate's girlfriend cast a spell on the ship. The pirate was real and his ship was discovered in the 1980s. The legend was a good jumping off point for my novel.
I wrote the novel over a decade ago and set it aside after a couple of rejections. My wife always liked this book, and after I wrote my two Zane Rigby mysteries she asked that I bring it out of mothballs.
Weaving the modern-day story and Eve's history through flashbacks that seamlessly fit into the tale was quite a challenge. Mike Sirota helped make it work. I had worked with Mike on my first two books. In fact, he was the reason my first book, Lincoln's Hand, found a publisher. At a writer's conference Mike attended, the publisher asked him if he had seen any good material lately. He suggested Lincoln's Hand. One thing followed another and I soon had a published novel.
In The Mark on Eve, Mike made sure that the story was clear to the reader, that the back and forth through time did not confuse or frustrate the reader. He did a good job. I've been complimented by readers on this aspect of the novel.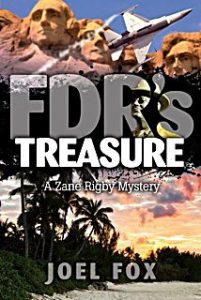 I recall one specific suggestion that made the book a lot better. The bewitching scene…I had left it out! Sure, there were references to it along the way. A reader would know it happened and who the characters involved in the bewitching were. But, Mike said we had to see that scene. So I rewrote a chapter that contained the scene that might be described as a flashback within a flashback, since the overall chapter takes place in the past, but it works well.
The book has received many very nice reviews and I know Mike's suggestions helped me get there. Kirkus Reviews said it had a "wholly satisfying ending." Midwest Review of Books gave it a "top recommendation that will keep readers engrossed, enchanted, and surprised to the end." Perhaps my favorite came from the oddly titled WriteKnit and Patch: "Any author that can combine pirates, lost love, witches, a woman that cannot die and a few other twists and turns that I'll let you find out on your own is a master."
Well, any so-called "master" needs an assist now and again. Thanks Mike.
Oh, if you are wondering if The Mark on Eve will still be relevant if a woman is finally elected president, here's my answer: They still are reading 1984—in 1985 and beyond!
Joel is too kind. Working with him was fun, and easy. Check out The Mark on Eve, Lincoln's Hand, and FDR's Treasure. You won't be sorry.